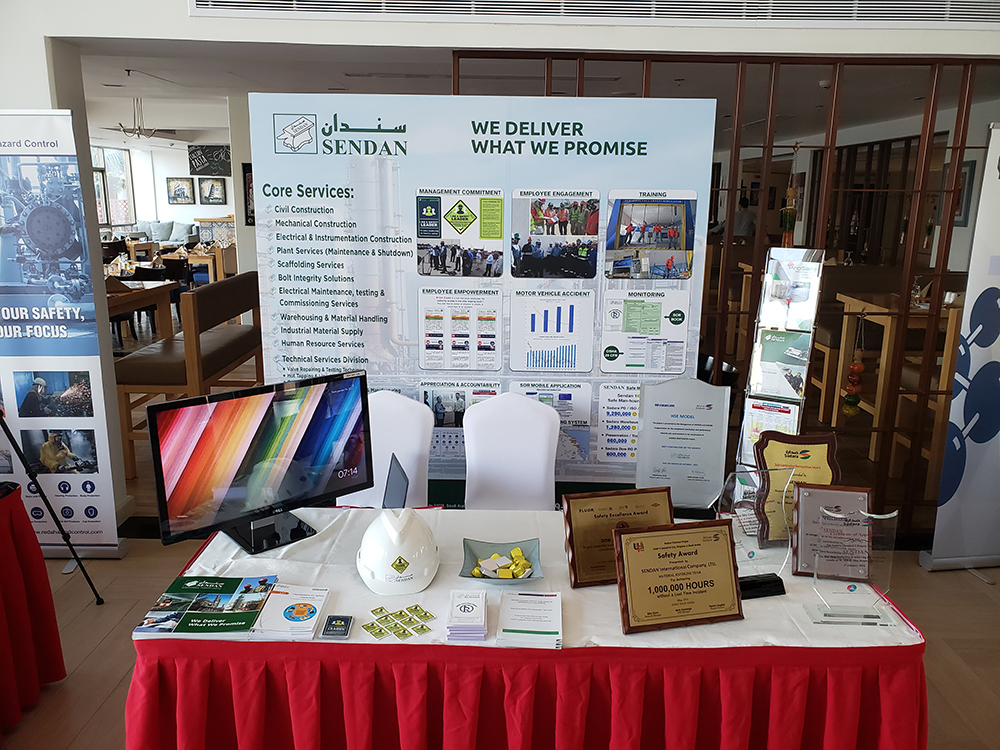 SENDAN Participated In Sadara's First Contractor Safety Forum
Published: 07-11-2019
Sendan International Co. Ltd. participated in the Contractors Safety Forum organized by Sadara Chemical Company for the first time in Jubail Industrial City, where the leaders and contractor companies exchanged knowledge, new methods, techniques and concepts in the field of safety. The forum was also aimed to maintain an effective...
Read More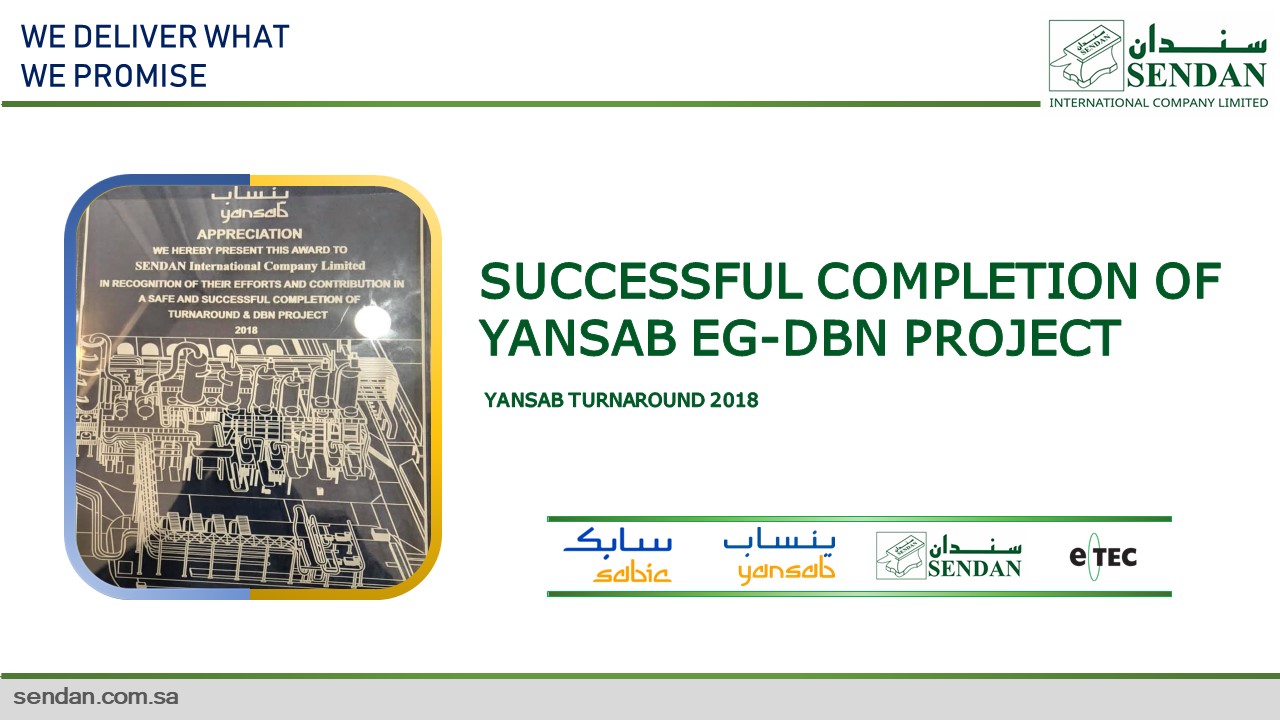 SENDAN Successfully Completed YANSAB EG-DBN Project
Published: 12-04-2019
This is really an auspicious moment to get the recognition from YANSAB President & E&PM Executive Vice President on the successful completion of most Challenging & Toughest Shutdown in the History of SABIC. It is a great moment indeed and an achieved milestone for the successful completion of YANSAB EG-DBN...
Read More